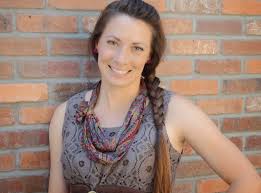 Lesley A. Goodman, M.A., CCC-SLP Speech-Language Pathologist
Owner/Director of Goodman Speech Therapy & Adaptive Resources (GSTAR)
Lesley Goodman is the owner and executive director of Goodman Speech Therapy & Adaptive Resources (GSTAR), which she founded in 2010. Lesley received her Master's degree in Speech Pathology in 2001 from The University of Iowa, "birthplace" of speech pathology and #1 ranked program for speech pathology & audiology in the nation (US News & World Report). Her graduate training included a vocology intern position at Johns Hopkins University Hospital Otolaryngology Department in Baltimore, MD and a neurologic rehabilitation intern position at Genesis Health in Davenport, IA.
Lesley has worked for nearly 20 years across a variety of settings, including neonatal intensive care unit (NICU), pediatric intensive care unit (PICU), neuro intensive care unit (ICU), ventilator unit, cardiac unit, surgical intensive care unit, sub-acute rehabilitation, and in-home therapy. She is trained in trachea-esophageal prosthesis replacement, videostroboscopy (rigid and flexible techniques), and videofluoroscopic swallow studies (aka modified barium swallow studies) for infants, children and adults.
She served as a mentor and treasurer for the Lost Chord Club support group for laryngectomees in the Greater Des Moines area. As part of her interest in community health and wellness, she served as a yoga instructor in the Des Moines area as well. More recently, she volunteers her time teaching free classes to the general public on topics relating to speech, language, and socio-emotional self-regulation in collaboration with the Parents Helping Parents family resource center.
Lesley's passion lies in the education, mentoring, and empowerment of caregivers, in order to promote their confidence and skill level in providing quality care and assistance for their loved ones. She believes that when there is full family involvement in care and (re)habilitation, the greatest and most meaningful outcomes are achieved. She is dedicated to providing the highest level of quality in both the caliber of her staff and the ethos of her business operations.